Usage: Standard*
Same mixture as Unpigmented Concrete, but with an added pigment for use in high-density commercial districts. Pigmented concrete can be treated with silicon carbide to add sparkle, making it a Distinctive material. This is one of two kinds of pigmented concrete — see also Pigmented Concrete (Historic Materials).
* Inclusion of silicon carbide in the aggregate makes this a Distinctive material.
* See below for details of where Standard usage applies.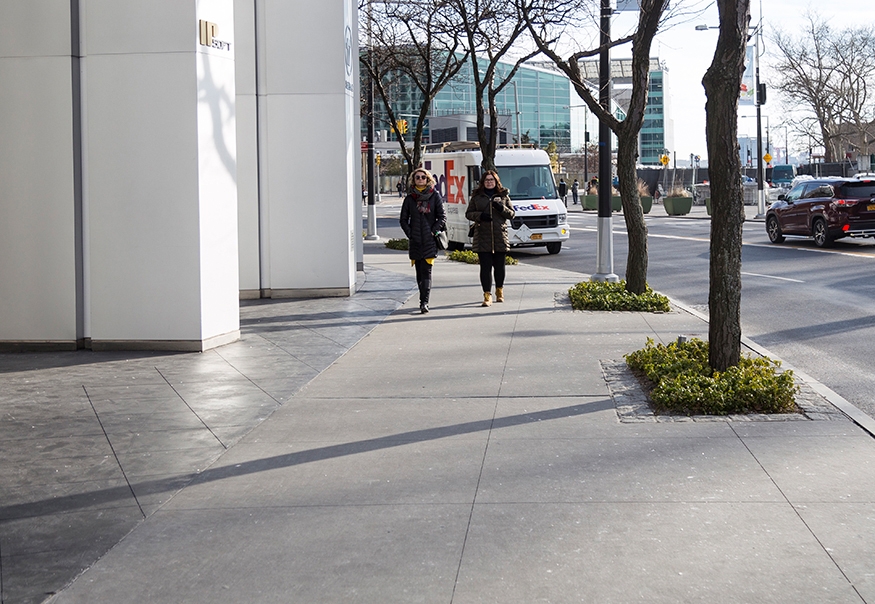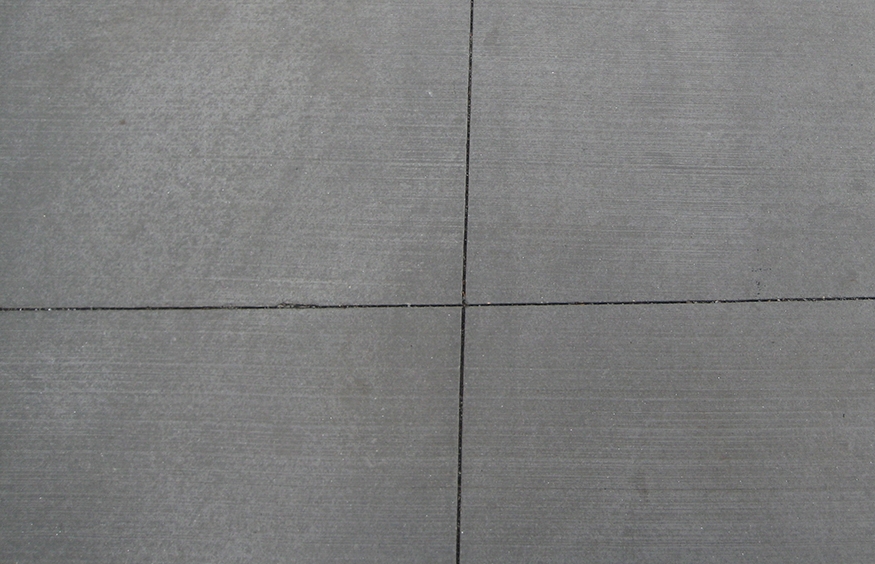 Benefits
See benefits of Unpigmented Concrete
Dark pigmenting visually enhances sidewalk and emphasizes urban character in areas with denser commercial and retail density
Saw-cut joints provide cleaner look, simulating individually hewn blocks of stone

Silicon carbide
Sparkle adds distinction and visual enhancement to pigmented concrete, especially at night
Application
Standard in commercial districts C4-4 through C4-7, C5 and C6, as defined in the Zoning Resolution of the City of New York, per Section 2-09(f)(4) of Title 34 of the Rules of the City of New York

Silicon carbide
Because this is a Distinctive sidewalk treatment, it is best used when applied to entire blocks, rather than to the sidewalks of individual small properties which would create a "patchwork" effect
Design
Specification source: DOT Standard Specifications Section 4.13
Silicon carbide specification source: DOT Standard Specifications Section 4.13

See design guidance for Unpigmented Concrete
Sustainability opportunity: Supplementary cementitious materials (SCM)
Sustainability opportunity: Recycled concrete aggregate (RCA)
Maintenance
See maintenance for Unpigmented Concrete
Adjacent property owners are generally responsible for maintaining this material