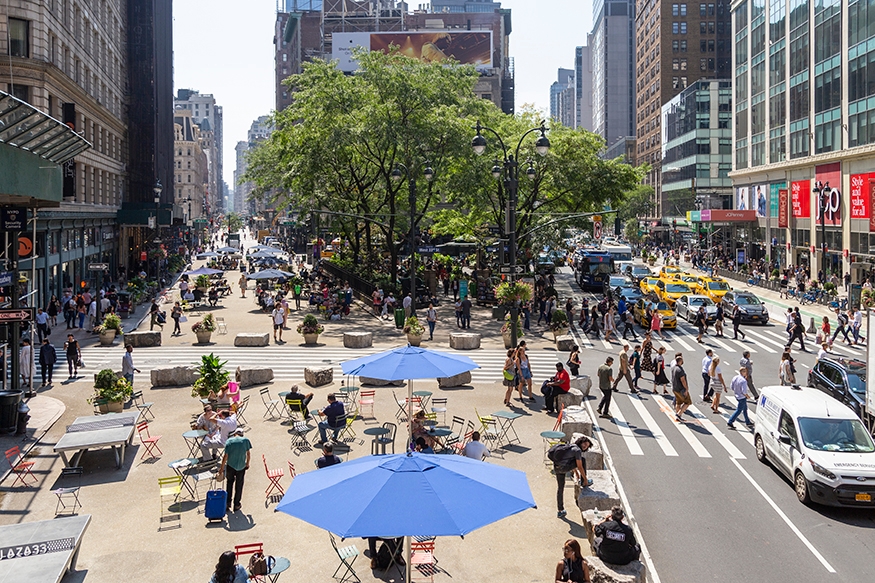 Herald Square, 6th Avenue and W 33rd Street, Manhattan

The Street Design Manual is New York City's resource on street design policies, principles, processes, and best practices. It aggregates a broad range of resources — from nationally recognized engineering and design guidelines and standards to federal, state, and local laws, rules, and regulations — to provide information on treatments that are allowed and encouraged on New York City streets.
Download a PDF of the Introduction for offline access to the Purpose and Applicability, Street Design Policy, and Background sections. Download a PDF of the Glossary and Appendices for offline access to the Resources section.