The Street Design Manual is New York City's comprehensive resource for street design standards, guidelines, and policies. It draws from a wide range of resources and experience to present a coherent set of choices for street design. This Manual was created and published by the NYC Department of Transportation (NYC DOT) with contributions from a wide array of professionals from city government and the design field.
Special Notice: This edition was finalized before the state of emergency due to COVID-19; as city processes adapt in response to the crisis, they may temporarily differ from the guidance provided here. While the situation is evolving, the agency remains committed to applying the principles and proven treatments included in the Street Design Manual to support the health and safety of all New Yorkers.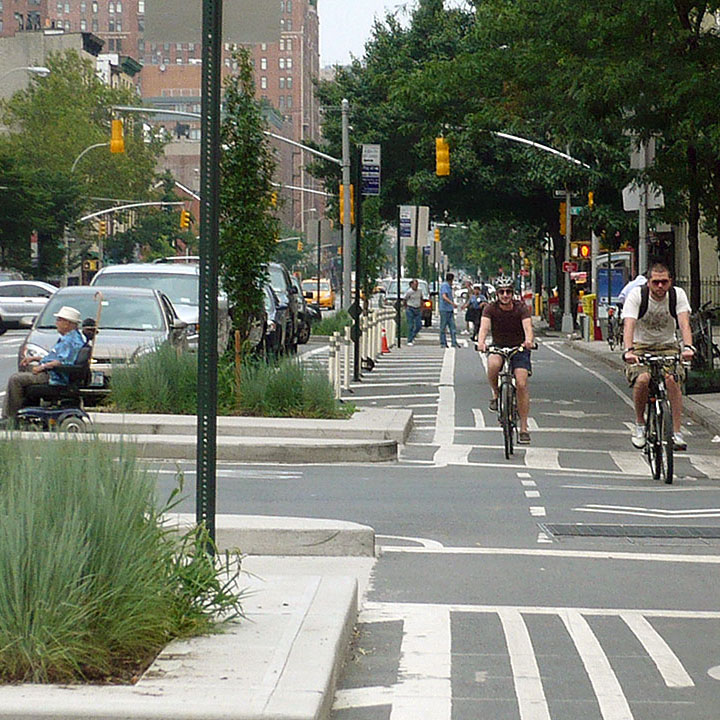 The Third Edition of the Street Design Manual renews the Manual's status as a living document and reinforces its role as a critical resource for those working on projects in New York City's public right-of-way. It provides both a thorough update to the guidance in previous iterations and a number of important additions: a new chapter on public programming in streets and public spaces; a host of new entries throughout the Process, Geometry, Furniture, and Landscape chapters; and substantially expanded coverage of several key topics, including bike lanes, inclusive design, and landscape selection and management. Moreover, the Third Edition is available online to increase the reach and accessibility of this essential reference document.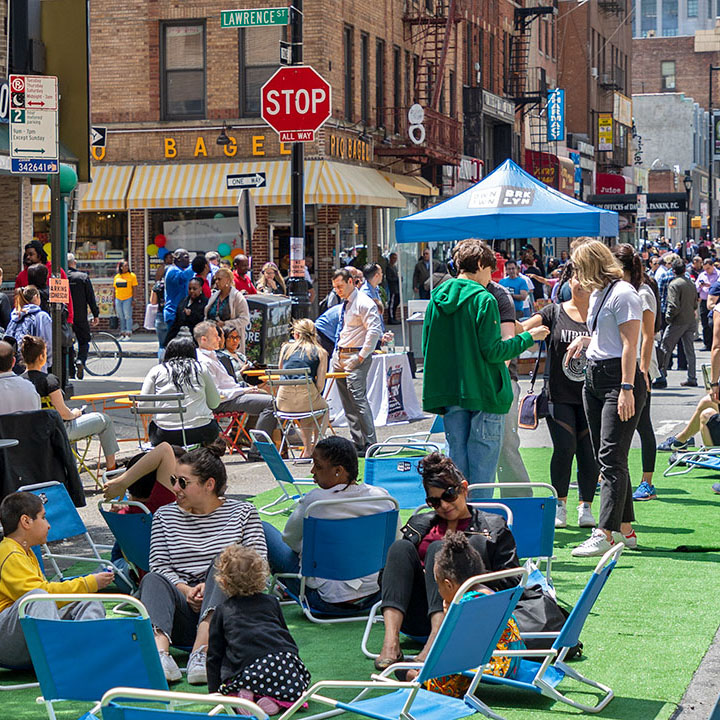 Programming activates roadways, sidewalks, and pedestrian plazas, and is essential to the ongoing success of any public space. Markets, public art, performances, and other events support a vital public realm, increasing pedestrian activity; supporting local businesses; connecting residents with resources; celebrating community, culture, and diversity; and encouraging local ownership of the public spaces in which they occur.
From a block party, which opens a single block to community activities for a day, to Summer Streets, which dedicates over 7 miles of streets to pedestrians, runners, and cyclists, programming reminds New Yorkers that streets are public space, and should support active, healthy, and sustainable lifestyles.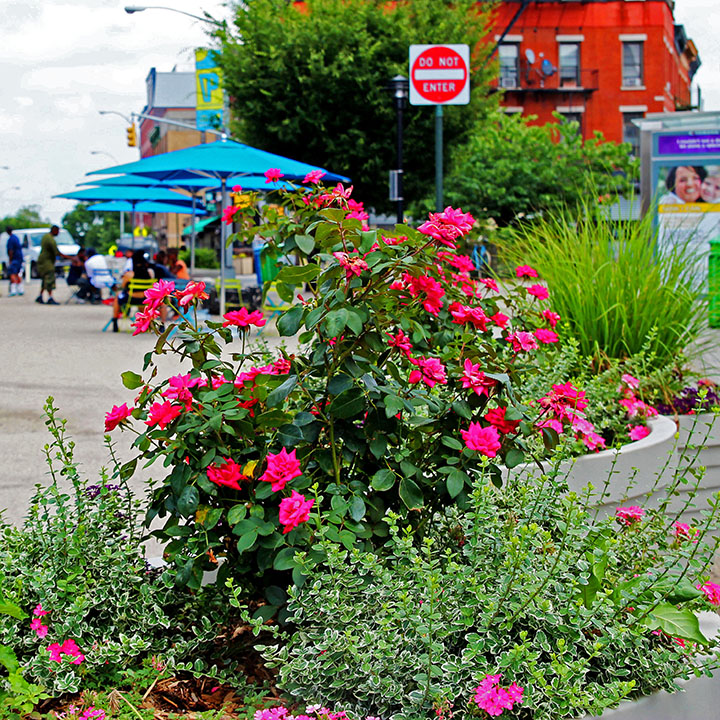 Expanding on the small sampling of recommended plants listed in previous versions of the Street Design Manual, DOT is now introducing its Plant Finder tool, offering a broadened database of plants that have been successfully used within the public right-of-way.