This chapter identifies materials for sidewalks, curbs, and roadways that are either approved citywide standards or alternatives for specified locations.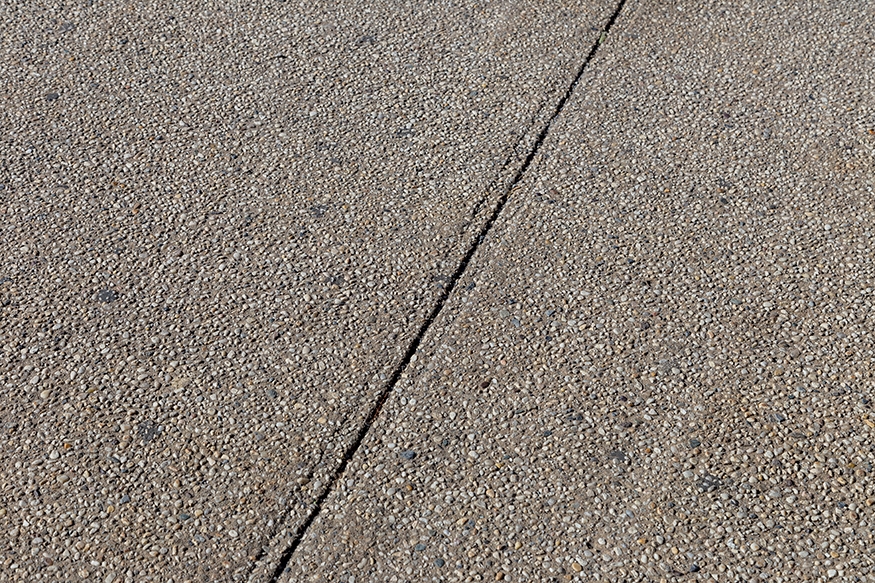 Applicability and Exceptions
All projects that significantly impact public and private streets should follow these guidelines. DOT approval will be based on site-specific conditions and cost-effective engineering standards and judgment based on the policies outlined in the Introduction to this Manual, with the safety of all street users being of paramount importance.
Usage Categories
Materials are divided into four usage categories: Standard, Distinctive, Historic, and Pilot.
Standard
Standard materials are required for use in all contexts outside of historic districts, unless DOT and PDC approve a Distinctive treatment. Projects utilizing the Standard materials in the identified contexts will generally only require a permit from DOT.
DOT is responsible for the maintenance of roadways and crosswalks. As such, materials not listed here as Standard are rarely installed in these contexts.
Distinctive
Any material not deemed Standard by DOT will be considered Distinctive and requires review and approval by DOT and PDC. Distinctive materials identified in this chapter are visually appealing and are proven to be durable, and DOT encourages their use in certain circumstances.
All Distinctive sidewalk and curb materials require a maintenance agreement between DOT and the entity proposing the materials (typically the adjacent property owner(s) or a jurisdictional organization). Per the Rules of the City of New York Section 2-09(f)(4)(xvi), all approved Distinctive materials must be replaced in kind; however, any changes to existing Distinctive materials must be approved by DOT and PDC prior to their implementation.
Proposals for Distinctive material must meet one of the following criteria:
Encompass an entire block,
Pertain to a streetscape project,
Feature a design integral to an adjacent open plaza space, or
Are compatible with the prevailing material on blocks adjacent to the site for which it is proposed
DOT reviews the proposal for consistency with this Manual and for compliance with the criteria listed above. If the proposal does not satisfy these requirements, DOT may require design revisions or reject the proposal.
PDC reviews the proposal for its aesthetic impact on the streetscape and conformance with the criteria listed above. PDC strongly discourages proposals for piecemeal treatments. For more information on PDC's guidelines, visit the PDC website. See Sidewalk Review Process Diagram in General Guidelines.
Historic
Historic materials are Standard in historic districts designated by LPC and are subject to its requirements. Historic materials used outside of historic districts are considered Distinctive.
LPC adopted new rules, effective January 22, 2019, governing the replacement of sidewalks in historic districts. Pursuant to the Rules of the City of New York, Title 63, Section 2-19, LPC has created a list of historic districts where paving was a significant feature and where sufficient historic or tinted paving remains to convey this historic condition ("Historic District: Regulated Sidewalk Material"). LPC will update the list as new districts are designated. Sidewalk work in these areas require approval from LPC prior to the start of construction; historic materials are considered Standard and will require less review. Sidewalk work in all other designated historic districts ("Historic District: Non- Regulated Sidewalk Material") no longer require LPC approval; DOT generally requires tinted concrete with saw cut joints be used. Historic materials used outside of historic districts are considered Distinctive and therefore require PDC approval. See Sidewalk Review Process Diagram in General Guidelines.
Specification Sources
The recommendations in this chapter supplement rather than replace existing engineering standards. Readers are directed to the sources noted below, those listed on the Resources page, and any other applicable resources.
Detailed information on the specifications for Standard materials is contained in the DOT/DDC Standard Highway Specifications [PDF]. Typical construction details are provided in the DOT/DDC Standard Details of Construction. Sections and Items labeled as "Special" in this chapter are not part of the Standard Highway Specifications, but may be obtained by contacting specs@ddc.nyc.gov. Information regarding standard procedures and approval requirements is provided in the Instructions for Filing Plans and Guidelines for the Design of Sidewalks, Curbs, Roadways, and Other Infrastructure Components [PDF].
The design guidance described here does not supersede any existing federal, state, or local laws, rules, or regulations. All projects remain subject to relevant statutes, such as the Zoning Resolution of the City of New York, CEQR, and appropriate reviews and approvals of oversight agencies. When materials are being selected, inclusive design resources such as the 2010 ADA Standards for Accessible Design should be consulted to achieve a maximum degree of accessibility.
Material selection and design for projects in flood-vulnerable areas may involve additional considerations as resiliency best practices continue to develop. Consult the latest version of MOR's Climate Resiliency Design Guidelines.