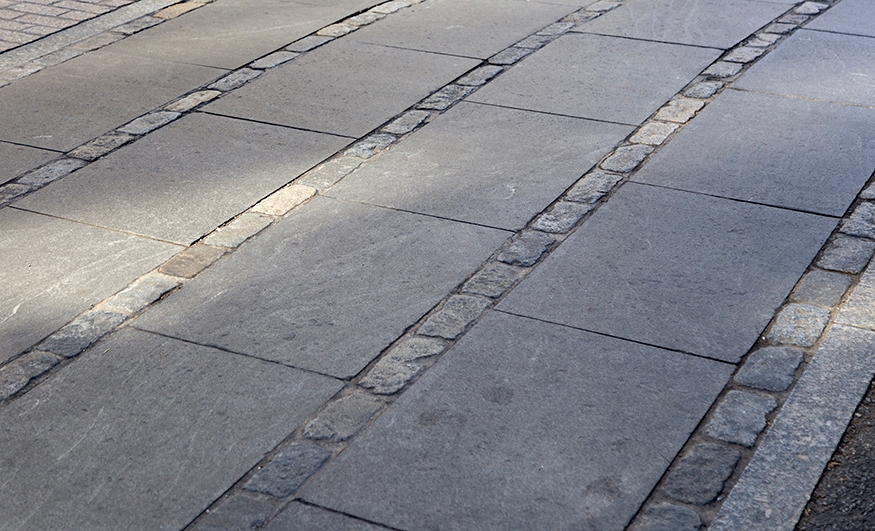 Sidewalk Permits
Installation of sidewalks associated with new building construction is coordinated by DOB through the Builder's Pavement Plan. For more information on sidewalk permits, reviews, and approvals, and for instructions for Filing Plans and Guidelines for the Design of Sidewalks, Curbs, Roadways, and Other Infrastructure Components, see DOT's Street Works Manual. See Section 2-09 of Title 34 of the Rules of the City of New York for requirements related to sidewalk, curb, and roadway work.
Maintenance Agreements
Each treatment in this chapter has a statement indicating whether or not the material requires a maintenance agreement before being installed. This agreement typically requires that the adjacent property owner, installing entity, or some other entity will generally be responsible for maintaining that material and providing appropriate insurance.
Sidewalk and curb materials not included in this chapter may be proposed, but are generally discouraged and require full engineering and design review by DOT, LPC, or PDC, as well as approvals from other governmental entities. Such materials, if approved, require a maintenance agreement.